Dear Partners and Friends,
As we approach our 40th anniversary, we are very proud to announce that CAH has been successful in accomplishing one of its greatest challenges to date – to be accredited for meeting the highest standards of care for the community support services sector. This June, CAH was indeed accredited by Accreditation Canada for a period of four years.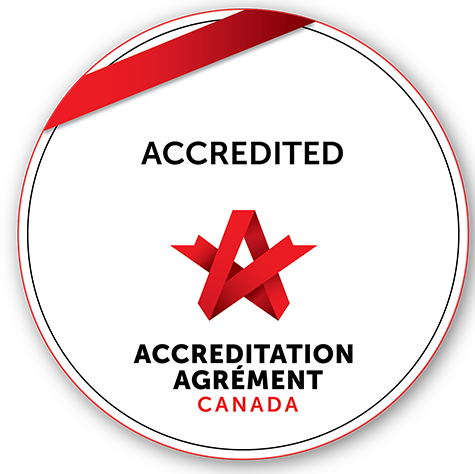 You will recall that CAH began its journey towards accreditation back in 2015 by undertaking the first phase involving an independent evaluation process. Throughout this past year, we completed the demanding second phase of this process focusing on quality improvement and consolidating a client-centered culture.
This process allowed us to identify all the important items necessary to be prepared for our trip. Following our accreditation, we have received with great interest the constructive comments of our Accreditation Canada surveyors, as outlined in the final report that we are proud to share with you.
CAH's suitcase is now well packed! The preparatory stage has afforded us the opportunity of analysing in detail our organisational structure and identifying and implementing new tools and procedures to support our future growth. And now it is with renewed enthusiasm that the entire CAH team will continue on this journey  to establish a continuum of quality services and a culture of continuous improvement to better meet our client's needs.
We look forward to continuing to work together,
---
CAH is a not for profit organization serving French-speaking adults in the Greater Toronto Area. Since 1978, CAH
has been providing affordable housing to the elderly and people living with HIV/AIDS at Place Saint-Laurent, whose
135 apartments include 100 subsidized units. The range of services available includes case management, day services
for the frail elderly, home care and home support services, assisted living, communal dining and an elderly persons'
centre. CAH will celebrate its 40th anniversary in 2018.
Contact:
Nathalie Prézeau, Communications, Centres d'Accueil Héritage
nprezeau@caheritage.org – 416-365-3350, Ext.244