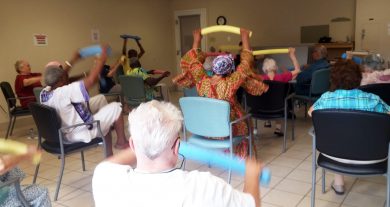 CAH's Adult Day Program (ADP) is a physical and cognitive activation and socialization program offered in French to seniors in Toronto and Oshawa. It is organized and supervised by professional recreationists in a welcoming, warm and safe environment.
Research confirms that the most important goal for seniors is to stay in their homes as long as possible!
Who needs the ADP?
The ADP was created to help its participants maintain or reach their maximum level of physical and cognitive functioning in order to preserve their autonomy, while offering respite to their caregivers. French-speaking eniors who wish to participate meet with a case manager to assess their needs. Call 416-365-3350, ext. 242, to book an appointment for a free evaluation.
A break for caregivers of seniors!
The ADP provides a valuable respite for families and caregivers caring for their loved ones. (Coming Soon: the CAREGIVERS/FAMILY section of our website)
Cost of the Adult Day Program
The ADP costs $16 per day.
Note that a grant is available, upon proof of income. You can discuss this with the case manager.
A typical day at the ADP in Toronto 
The typical ADP day runs from 9 a.m. to 2.30 p.m. Activities vary daily and are adapted for two groups (G1 and G2) according to each client's abilities. Both groups are brought together for lunch and some group activities.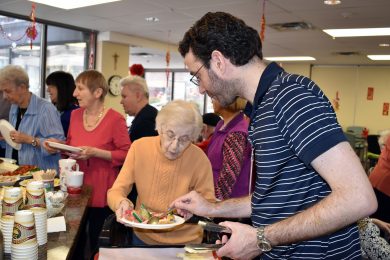 9:00-9:30 a.m.          Arrival of guests and light breakfast
9:30-10:15 a.m.        1st activity
10:15-11:00 a.m.      2nd activity
11:00-11:45 a.m.      3rd activity
12:00-13:00 p.m.      Hot lunch
13:00-13:30 p.m.      Break
(free activity with or without assistance)
13:30-14:30 p.m.      4th activity
14:30-15:00 p.m.      Departure of clients

Example of activities
Physical exercises: to develop flexibility, balance, tone, endurance
Art workshops: to develop fine motor skills, coordination and creativity
Collective crosswords: to develop language, socialization, interaction
Good to know
Activities sometimes take the form of group education.
Participants receive individual information or education on self-management of autonomy.
Facilitators make security calls to customers who are absent.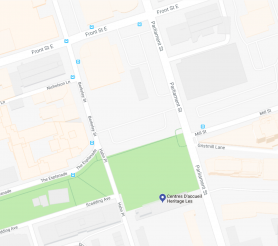 Adult Day Program (Toronto)
33, Hahn Place, Toronto, M5A 4G2
416-365-3350
Available Monday to Thursday, 9:00 a.m. to 2:30 p.m.
Click here for information about the SDJ in Oshawa.